M E E T T H E T E A M
HELEN (OWNER)
Beginners yoga. Vinyasa. Yin yoga. Prenatal yoga. Meditation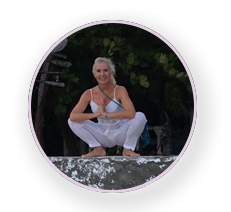 My journey started before I became a yoga teacher. I worked and ran my own business as a beauty therapist and trained in fitness and nutrition. The yogic philosophy has been a part of my life from an early age. After suffering from a serious illness 15 years ago the only way to heal myself was to go back to the yogic teachings and practice. Together with the practice of conscience breathing, meditation and gentle yoga postures I found myself becoming stronger both mentally and physically. In time I healed myself completely. I then completed my two year teacher training in accordance to the teachings of Swami Satyananda Bihar School of Yoga. I instructed at various yoga studios and gyms before I opened Yoga Harmony. The unity of Breath, Asanasa, and Awareness practiced in yoga has a profound effect on the body and mind. This is when healing begins and change starts to happen within the body, the self and the magic of yoga takes place.
" The most beautiful and extraordinary cannot be seen or touched, but is felt with the heart "
NATASHA (REFLEXOLOGIST HOLISTIC THERAPIST VINYASA GENERAL RESTORATIVE HOT YOGA):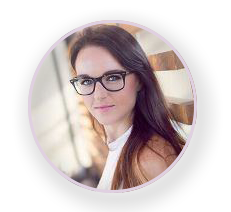 Gentle, Beginners, Restorative, General and Flow Yoga Classes. Natasha starting attending yoga classes at the age of seventeen and fell in love with the practice. She completed her two year Satynanda teacher training in 2012. Her style of yoga is Vinyasa with a strong Iyengar influence focusing on alignment. Natasha is also a qualified therapeutic reflexologist, aromatherapist, sports massage therapist and brings awareness to nutrition and a healthy lifestyle.
Completed her 2 year Satyananda Teacher Training Course.
DEBBIE: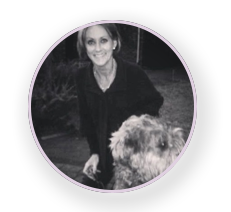 Gentle, Beginners and General Classes.
Completed her 2 year Satyananda Teacher Training Course and has practiced yoga for 29 years. Debbie is also a qualified goldsmith and specializes in symbolic yoga jewelry made to order.
MARGOT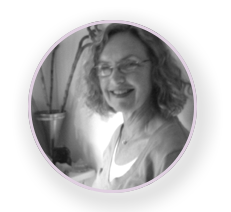 I am an occupational therapist and my specialty areas are adult neurology and community based rehabilitation. I was in teaching for 27 years and enjoyed the academia. I recently completed a two year Satyananda teacher training course and I am now a Yoga teacher and enjoy teaching and combining it in Yoga for stroke survivors. You can also get into contact with me through my website.
Gentle Yoga at a pace that allows for deepening into the Asana and maintaining inner awareness
TREVOR KOCH ( IYENGAR )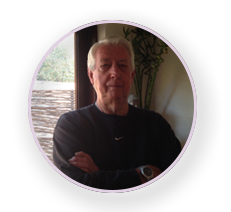 Trevor is a highly qualified B.K.S. Iyengar Teacher and has attended courses in Malawi, Mauritius, Switzerland and Poorna India. He is a founder member of the South African Ramanani Iyengar Yoga Institute and an accredited B.K.S. Iyengar Teacher. Trevor will offer you a great Yoga experience with emphasis on alignment, posture and Pranayama which assists in developing strength and mobility through Asanas.
GRANT (MEDITATION HATHA YOGA VINYASA)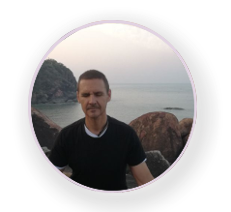 I have been an avid meditator for years. I can sincerely inform you that meditation offers tremendous benefits to your physical, mental and spiritual health. I can offer you simple meditation that is accessible to all. The meditation I offer is breath-based, and therefore requires no belief in anything or rejection of anything or adherence to any dogma. If you're breathing, you can be meditating. I invite you to allow me to guide through this wonderful, natural, and gentle process now. I so often hear people say "I can't meditate, my mind is too busy", firstly this is not true and secondly, it is extremely ironic, because people with busy minds are the people who stand to gain the MOST from meditation.
IF YOU CAN BREATHE, YOU CAN MEDITATE
Grant has studied extensively in India he is a 200hr yoga teacher and meditation practitioner.
Carli
B.Sc. Physiotherapy (UFS) 2012
OMT 1 2016 (orthopedic manipulative therapy)
200h YTT with Eon Yoga in Pretoria 2017
300h YTT with Himalaya Yoga Valley in Goa 2019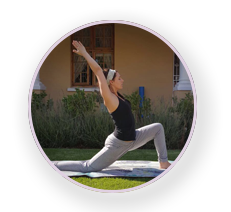 I loved yoga from the first time I set foot on a mat in 2008. My fascination with anatomy and biomechanics on and off the mat inspired me to pursue a career as a physiotherapist. I firmly believe that the more people practice yoga regularly, the fewer patients will need physiotherapy. "Yoga teaches us to cure what need not be endured and endure what cannot be cured." – B.K.S. Iyengar. I look forward to guide you on your own yoga journey. I teach what I enjoy practising, to strengthen from the outside in with beautiful alignment along the way.
Christa Davidson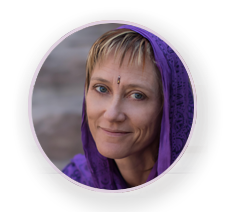 I attended my first yoga class in 2008 and I have never stopped since then. It was like coming home. In yoga I found stillness and balance, and over time, my life was completely transformed. As my love and passion for yoga grew, I realised that I needed to share the wonder of it with others so that they too could experience inner peace and freedom whilst strengthening their bodies and improving their health.
So, in 2015, after spending some time in the Sivananda Ashram in the South of India, I completed a 500hr teachers training course in Integral Hatha Yoga with my teacher, Willie Cloete. Integral Yoga is a synthesis of the various branches of yoga and aims to develop every aspect of the individual. It includes practices such as: Hatha Yoga (physical postures, breathing and relaxation techniques); Jana Yoga (knowledge or self-enquiry); Karma Yoga (selfless service); Bhakti Yoga (the yoga of devotion) and Raja Yoga (the science of physical and mental control).
To uphold the tradition of my very respected lineage of yoga teachers, drawing back to Swami Sivananda from Rishikesh, I hope to offer students something more than just a physical experience. I often include meditations, chanting, visualisations, and breathing techniques (pranayama) in my classes and always end with long, deep relaxations. I add some flow elements to the asana (physical) practice because of my lifelong connection and love for dance and movement. I have been teaching for 2 years, continuously sowing seeds for change and upliftment. My aim is to help all students to reach their full potential, so they can enjoy lives of good health, abundance and harmony.
Anja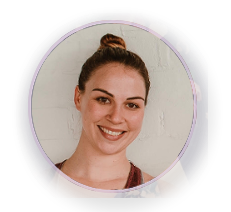 My yoga journey starter in 2011, since then I have practiced yoga on and off in conjunction with other sports. Two years ago I realized that it had a significant impact on me, both physically and mentally and wanted to learn more. I finished my 200hr-RYT Certificate through EonYoga in 2017 and my journey has led me to teach different styles and tailor my classes to the attendees. I love practicing a variety of styles, but find myself mostly drawn to Vinyasa Flow classes.
Tracy Lee Goldstone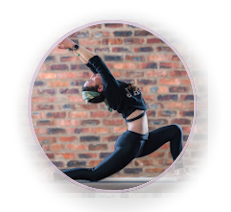 I practise yoga because I love the way it makes me feel. As a dancer, I have always been hard on my body. Yoga allows me to be kind to myself.
Teaching yoga has given me the beautiful opportunity to share the magic of yoga with others. I completed my 200-hour teacher training with EonYoga. My favourite yoga pose: any pose with a Smile!
Cornelia King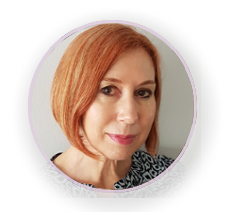 (Bikram, Ashtanga (primary series) Vinyasa and Yin yoga)
After many years of attending yoga classes, and having an inquisitive mind with an interest in philosophy, I decided to enrol for a yoga teacher's training course to deepen my understanding and practice. I completed my comprehensive 200-hour RYS (Bikram, Ashtanga (primary series) and Vinyasa) and subsequently a 50-hour Yin YTT.
My interest lies mainly in alignment and precision, and a meditative, transformational and yin practice. In 2019 I completed a 100-hour TT course (accredited by YACEP) in India in all aspects of Meditation. Meditation is a specific way of learning how to understand your various levels by giving attention to body, breath and the mind. In meditation you rest the mind and attain a state of consciousness that is totally different from the normal waking state. Meditation will help you achieve a state of inner concentration, calmness, serenity, inner stillness and focus.
For me the balance and harmony obtained through yoga practice (perfect alignment of body, mind and self) is important.
Candice Helena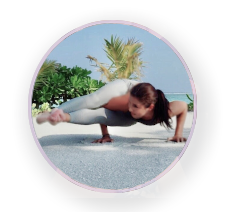 Internationally recognized Yoga Teacher Candice Helena from Pretoria has been teaching for 8 years, known for her passion and love to teach and share wisdom through the gift of yoga so that others can connect with themselves and that bit of magic within.
In her classes, she loves to combine creative sequencing, a spirit of playfulness, a dose of inspiration to help you deepen your practice with the right amount of intensity for gentle transformation. Candice seeks to help others thrive in life by nurturing body, mind and soul with yoga, and her hope is that you step off the mat feeling refreshed, balanced, connected and inspired to live each moment mindfully.
Jenna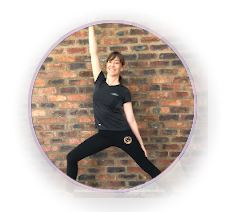 I started a regular yoga practice in 2011 and was completely transformed by the way I was finally able to connect with my body and overcome so many years of poor body image.
I've done a variety of different styles over the years but a steady, mindful and meditative approach to movement resonates most with me. I completed my 200hr YTT through Mindful Yoga Studio at the end of 2019, and look forward to taking the next step to even more learning along the journey as a teacher at Yoga Harmony.
Cassandra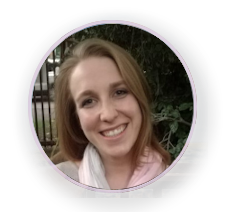 For me, yoga is both an art and a science that involves the movement of the body, the stilling of the mind and the calming of emotions. Our entire experience in this world is governed by our bodies and I feel that there is so much to learn and discover with regards to them.
I completed a 200hrs Satyananda Yoga Teacher's Training at the end of 2016 and a 200hrs Children's Yoga Teacher's Training around the same time. Since then, I have completed other certifications in Aerial, Yin and Pregnancy Yoga. I have also obtained a BSc in Human Physiology, Genetics & Psychology (UP) and a BSc (Hons) Life Sciences - Physiology Stream (UNISA).
Through yoga, we are given the space and time to tune into the body and explore it as a wonderful, intricate, mechanism of movement. I hope to give people the space to appreciate their bodies - to strengthen them, to calm them and to have the opportunity enjoy them in all that they choose to do.
Danyal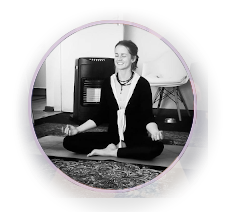 I began my yoga journey as a means to still my mind, learn to accept myself entirely, and bring about balance in my life.
I completed my 200-hour teacher training through EonYoga in 2020, and have been teaching on a regular basis ever since. I naturally lean towards a mindful and strong Vinyasa flow, with particular focus on correct alignment and consistent breathing as an anchor for the practice. In the building of strength in body and mind, we build inner strength, and can then learn to find stillness and balance in all areas of our lives.
I believe in every person's innate ability to heal themselves, through an inward journey of self-discovery. Yoga is a means to go within and deeply explore oneself through a mindful, active meditation, and is a means of cultivating a practice of self-awareness, both on and off the mat. In my own journey, compassionate self-acceptance has been the fertile soil from which healing is born.
Yoga continues to bring me back to myself on an ongoing basis, and has transformed my life in the most wonderful ways. I'm most excited to be able to share my practice with you at Yoga Harmony!
Elsa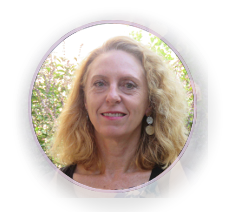 I have been interested in yoga since I was a child and have regularly practiced yoga for the past 15 years. For me yoga is an essential part of being vibrantly healthy and well. Yoga works on all the body systems as well as on an energy level, keeping the body and mind supple and youthful. I especially love the meditative aspect of yoga. I have completed my 200 hour teacher training in 2015 in Hatha yoga.
Nicole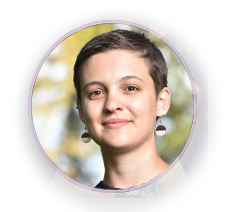 'I came to yoga to connect with a friend, and stayed because of the connection it gave me first to my body, then breath, then mind. I started my teacher training at Unraveled Yoga in Cape Town in 2018 as a way to deepen my practice and build community when I moved to LA later that year. Teacher training helped open me up to connections with the universe, and now community through teaching. I delight in the dynamism and stillness that every practice brings, and seek to incorporate both elements into my classes.'
Carma ( VINYASA STRENGTH HATHA )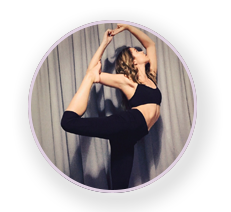 Vinyasa Hatha I started practicing Yoga after completing my law degree in an attempt to still my buzzing brain, and I was amazed by the immediate benefits. The "obsession" took over and, on a whim, I completed my 200-hour teacher training with EonYoga in 2017. Yoga makes you strong, mentally and physically. My aim is to instill strength in body and mind in students through their practice.
Zanie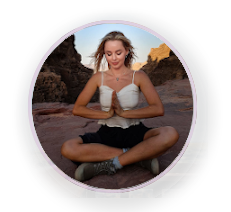 My journey began with yoga as a purely physical necessity to relieve the lower back pain I had developed from working long hours sitting down. It quickly developed and evolved into something far deeper than I could have ever imagined. It has led me to investigate inwards by discovering a wholehearted understanding of self through moving meditation. By way of practicing asana, I have been able to create an awareness in the body that has allowed me to quiet the mind by connecting to a profound stillness that has enabled expansion on a mind, body and far reaching spiritual level. Yoga means so much more to me than just the physical practise. It's a way of life. A dissolving of separateness experienced by identification of the egoic mind. Yoga has inspired me to become more present and continues to lead me through my daily life. My wish is for this practice to become a part of my students lives. On and off the mat
I completed my 200hr-RYT (YTT) with EonYoga. My style incorporates a strong dynamic flow with a key focus on breath and alignment. I like to create awareness in the body by placing the focal point on connecting to the breath. I mostly teach vinyasa with an emphasis on building strength and activation in the body through correct alignment.
Freda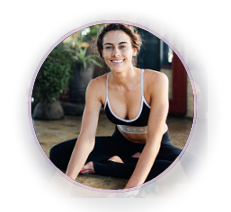 I'm a 200YTT Baptiste Power Vinyasa yoga teacher - I finished my training at the House of Yoga in London towards the end of 2016 and started teaching a week later. Yoga started off as a purely physical practice and evolved to something way bigger. I found that if I stayed aware in my practice, I became more aware of my natural reactions. You can learn so much about yourself on your mat that could help you with handling situations of your mat. I did not only learn to control my body, but my mind and emotions as well.
I've never really felt passionate about anything other than my relationships with people. I studied business, worked in corporate and always felt unfulfilled until I did my yoga teacher training course. As a result, I can now envision a future that excites me - I love teaching a powerful flow and am crazy for inversions, and hope to always teach with this passion I feel for yoga.
Jenine: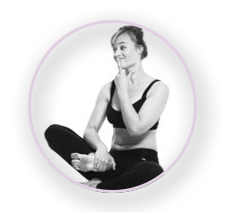 Yoga has been part of my life for almost 15 years. It got me through painful injuries after years as a gymnast and dancer. Now it gets me through life. After years of 'not feeling ready' I completed my 200 hour yoga teacher training under Eon Swiegers (E-RYT 500) in 2016. It was the best decision ever. I do not do mediocrity, neither did my teacher. I learnt many valuable lessons, amongst them; that I am a good teacher, but that I will never stop learning. I talk a lot. I laugh a lot. I don't give up. I'm a kid trapped in an adult's body. I like music, art and oddness. I am precious about my yoga mat.
MY YOGA STYLE • Yoga Practice. Not Yoga perfect.
Alignment, safety in postures, and breath connection are my main areas of focus. I offer a variety of Hatha Yoga based on the teachings of BKS Iyengar with strong focus on breath and alignment throughout. My personality lends towards stronger Vinyasa sessions. Most classes are inspired and planned according to a theme e.g. flow, playing with tempo in movement, salutations, backbends, core strength, fascia release or relaxation. I am most comfortable teaching Vinyasa sequences, some Ashtanga postures and indulge in a Yin session every so often. But again: Breath! It is particularly important and pranayama has centre stage in every class I teach.